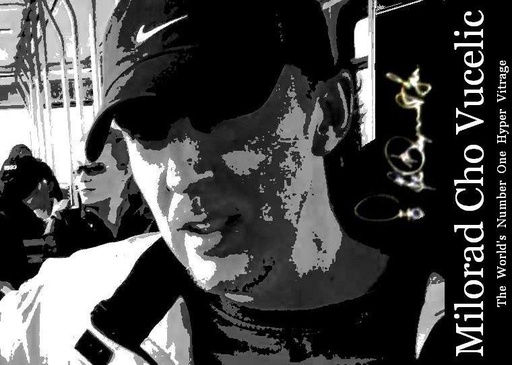 Milorad Cho Vucelic is originally from (born in) Belgrade, Serbia (1970).
Develops his own way in art with influence of hyperrealism on his work and in 1999. sets conditions for hyperrealism in vitrage techique (painting on a glass).
Today he is the Only artist of Hyperrealism in vitrage (painting on the glass) in the World....
Paintings that were made in period from 1999.- 2010 are in different parts of the world mostly in private collections..
Madrid, Spain (President of Athletico Madrid FC and Mayor of Marbelle,Spain Mr. Jesus Hill)
New York, USA (University of Saint Vladimir)
New Jersey, USA (private owner)
Dubai, UAE (private owner)
Monte Carlo, Monaco (private collection)
Brussels, Belgium (private collection)
Belgrade, Serbia (ex President Slobodan Milosevic)
Belgrade, Serbia (City Hall of Belgrade)
Toronto, Canada (BT Television)
Toronto, Canada (private collection)
His work has a regular exibition in Getza Kohn Gallery 2008. in Belgrade, Serbia.
The artist currently lives and works in Toronto, Canada.